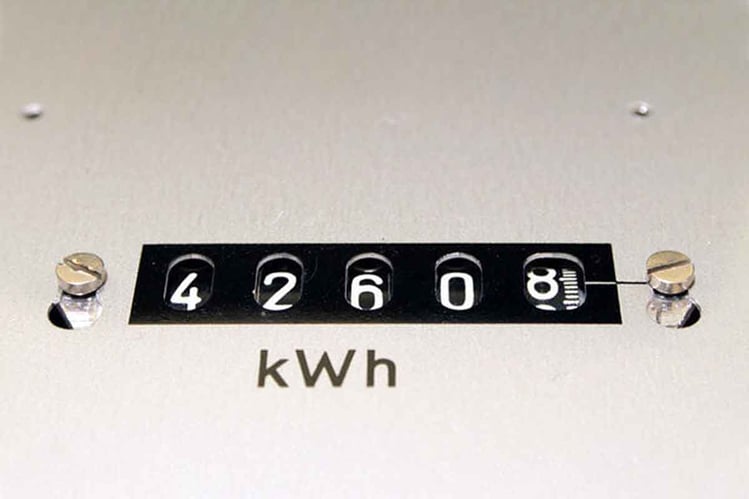 Does your electricity bill tend to rise during the winter months due to your heater being turned on all day? The perfect solution for that is to get an electric blanket, which is one of the best ways to save energy and stay warm in the winter. If you're thinking about getting an electric blanket, here are three things you need to know.
How much electricity does an electric blanket use? The answer is: Not a lot. They're a great alternative to keeping your home's central heating system constantly turned on. With the use of an electric underblanket, even when it becomes too cold during winter, you can still turn down your central heating a few degrees and save on electricity costs.
When you go to sleep at night, you can turn down or turn off your thermostat and use an electric blanket. Over time, you'll notice a significant decrease in your energy consumption.
Electric blankets work by converting electrical energy into heat energy, and the amount of electrical energy needed for this process is measured into watts. Every electric blanket has a different wattage, and the higher it is, the more it costs to run. This means that costs can vary depending on the type of electric blanket you buy, its wattage, and the temperature you use.
In general, though, electric blankets are not expensive to run. The price to run an electric blanket ranges from around 50 cents to about £1 a week, which is a lot cheaper compared to what you'll pay if you just used your central heating system.
Aside from costs, safety should be one of your major concerns when buying an electric blanket. Never buy cheap, low-quality electric blankets. Yes, they're affordable, but they're usually made of bad fabric and not manufactured under strict safety guidelines. Invest in high-quality electric blankets instead. They're a bit more expensive, but it's a very small price to pay for your safety.
Material and quality of electric blankets are important, but another reason for accidents is the misuse of electric blankets. When you purchase a new electric blanket, remember to read the instruction manual carefully. Most of the consumers are NOT using electric blankets the right way. The correct use of electric blankets is one of the most important factors to safety. Learn more about electric blanket safety here.
You also need to ensure that you get a newer model electric blanket, as they have automatic shutoff features to avoid overheating and therefore prevent a potential fire from occurring. Older model electric blankets (made prior to 2001) don't have this feature, which makes overheating is such a real possibility.
In the UK, it's estimated that about 5,000 fires a year are caused by electric blankets, with a majority due to old or faulty products. This is why it's important to replace your old electric blankets with new ones. Depending on usage, most electric blankets can be used for several years, it is important to do a checkup before using them each year. Don't use them anymore if it's not functioning properly because they pose a serious safety risk.
Choose Wellcare
If you're looking for an electric blanket that is a solution to the aforementioned concerns, then get a Wellcare electric blanket today. We've also calculated the price of running a Wellcare single electric underblanket. If you use them for 2 hours per night, the cost is £0.03 British Pounds (€0.034 Euro). Multiply this by 30 days and your cost is merely £0.9 (€1.02 Euro).
Wellcare's products are eco-friendly, safe, durable, and made of the highest quality fabrics available. They're the best way to keep yourself warm this winter.
In addition, our electric blankets are made using our very own innovation: the 4D Dynamic Warmth Flow (4D DWF) system. A breakthrough in electric blanket technology, the 4D DWF system mimics the human body's natural breathing to ensure that heat is distributed evenly throughout the product. So, what are you waiting for? Get a Wellcare electric blanket today.