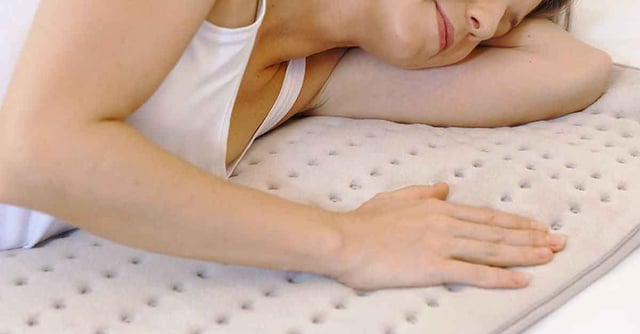 Are you having second thoughts about buying an electric underblanket for winter? If you're operating under the notion that an electric underblanket is something that's nice to have but isn't an absolute necessity — truth be told, you wouldn't be entirely wrong. However, there are definitely many good reasons for getting an electric blanket.
It would be a pity for you to miss out on all the perks of owning one, just in time for the cold season. Comfort, after all, can be more than enough reason for one to indulge.
One thing that might help you make a decision is knowing about the numerous benefits of owning an electric underblanket, which include the following:
1. It helps you get a significantly higher quality of sleep.
As you probably already know, sleeping can be quite difficult in the winter. The cold temperature makes it hard to relax, and you just end up shifting positions in bed all night trying to warm yourself up. The most sensible solution to this problem is an electric blanket.
The warmth provided by an electric blanket may help you fall asleep faster and bring more comfort. With an electric blanket, you no longer have to worry about cold winds waking you up in the middle of the night.
2. Help you relax when expericing muscle soreness and back problems.
Heat has long been known to help relieve pains from all kinds of body aches, and just like a warm compress, an electric blanket can provide heat and warmth. The heat generated from electric blankets or heating pads would reduce tightness in the muscles, causing them to relax.
Do remember electric blankets or heating pads are not medical devices and are not designed as a method cure major pain.
When you use an electric blanket, you get hours of direct contact with heat. This steady stream of warmth increases blood flow throughout your entire body. Heat generated from heating pads may help your body relax when you are experience body pains.
3. It prevents the spread of dust mites.
Beds are the perfect breeding ground for dust mites. Why, you ask? Dust mites love moisture, and your sweat together with your dead skin cells and the natural moisture in the air make your bed a very attractive place for dust mites.
According to electric blanket institute's research, electric blankets reduce the number of mites by 50%. So, if you're a person who suffers from allergies, getting an electric blanket does help control the amout of dust mites on your bed.
4. It provides sinus relief.
The cold worsens sinus problems, so winter is actually a bad time for you if you suffer from dry sinuses or something similar. An electric underblanket or mobile heating pad is an excellent remedy because the warmth decreases the dryness of your sinuses thus helping you breathe easier.
5. It saves you money on your electric bills.
Sure, you probably can do without an electric blanket. You can just turn up your thermostat all night to get your much needed warmth. In doing so, however, you must ask yourself some questions. Is it practical to keep the thermostat running at a high temperature all night long? Is the money you'll be paying in electric bills worth it?
If your answers to these questions are both "No.", then the obvious next step is to get an electric blanket.
A high-quality electric blanket is a great investment not only because it will last many years, it will also save you a significant amount in electric bill payments. Compared to keeping your thermostat on all night, the cost of using an electric blanket is very minimal.
To get more savings, get an electric blanket with a timer and automatic shut-off feature that keeps the blanket warm even if it's already powered off.