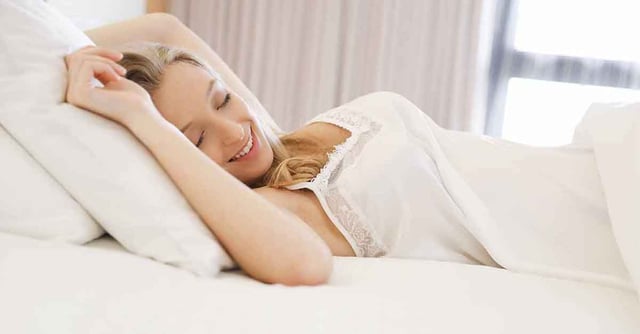 There are different types of electric blankets in the market, and choosing the best one for you can be difficult, especially if you're a first time buyer. Which electric blanket works the best for you? Here are 9 factors to consider that will make the choice much easier.
Tips on buying the best electric blanket
A first-rate electric blanket is a worthwhile investment. It's expensive on the outset, but it's more cost-effective in the long run because you won't have to worry about buying a new one any time soon. High-quality electric blankets will last for quite several years.
To ensure that an electric blanket is safe to use, confirm that the electric blanket has passed European safety regulations by looking for the following certifications on the product's label:
CE
KEMA-KEUR
ENEC 05

Electric blankets are made using a wide variety of fabrics such as cotton, polyester, and fleece. What you choose depends largely on you. Just make sure you buy the one that is most comfortable for you to sleep in. Buying one that you don't find comfortable defeats the purpose of getting an electric blanket.
It's not worth it to buy the cheapest electric blanket that you can find. They're usually made of low-quality fabric and are not manufactured under strict safety guidelines. Your health and safety should be your priority over saving a few extra pounds.
Choose the size that matches the size of your bed. It would be both impractical and uncomfortable to buy a single-sized electric blanket if you had a queen-sized bed.
Different brands of electric blanket have different ranges of temperatures, some gets a little hotter than others. You just have to decide what range of temperatures you find most comfortable for your body.
Keep in mind that hotter does not mean better. Ultra-high temperatures can burn your skin and lead to overheating.
There are electric overblankets and electric underblankets, so think about how you want to use your electric blanket. Underblankets—the most popular choice in Europe—is designed for traditional beds. They're placed on top of mattresses and under bed sheets. On the other hand, overblankets are good for couches, futons, sofa beds, and the like.
An electric blanket with a timer and controller makes it easy for you to adjust the temperature to your liking and set the time for when it shuts off. That way, you avoid consuming too much electricity as well as overheating the blanket. For added convenience, find an electric blanket with an easy-to-understand, detachable controller.
Cheap electric blankets are often not washable with soap and water, so don't get those. Instead, buy an electric blanket made of premium fabric that can be washed. However, you still need to use a laundry bag when machine washing them in order to protect the electrical wiring inside the blanket.
The best electric blanket to buy in UK
Perhaps you will like Wellcare electric underblankets
If you want an electric underblanket that answers all of the aforementioned concerns, go with Wellcare's range of high-quality electric underblankets. They're cozy, made of the best available fabrics, and have just the right amount of heat to give you with a good night's sleep.
Wellcare's electric underblankets are also equipped with our brand new 4D Dynamic Warmth Flow (4D DWF) technology, which mimics the human body's natural breathing system to provide 360-degree warmth circulation.
4D DWF technology delivers the ultimate comfort experience, we are confident that you will fall in love with it. Click here to learn more about Wellcare's revolutionary 4D DWF technology.