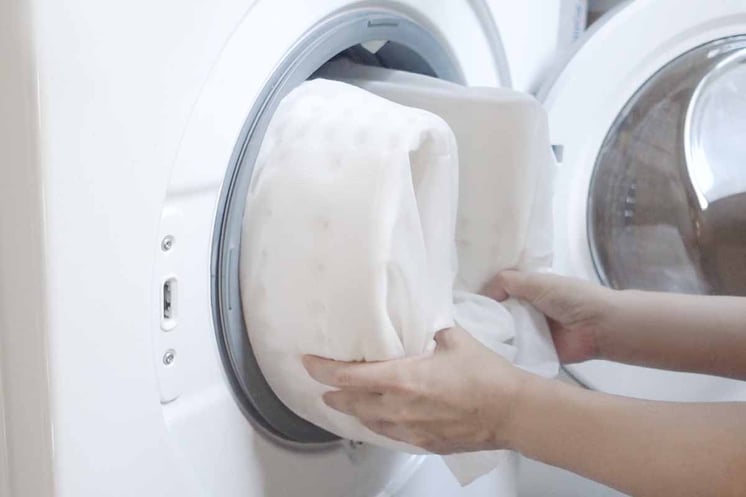 Do you want to clean your electric blanket? We'll show you how to wash an electric blanket properly in this blog. We'll use the electric blanket model from Wellcare as an example, but the same cleaning process may be used on other types of electric blankets!
Paying attention to small elements in your laundry might reveal your outlook on life!
In general, paying attention to even minor details may help you improve your life. If you find that doing repeated duties like washing clothes or cleaning electric blankets is tedious, try approaching them from a new perspective. These day-to-day responsibilities may bring you more joy than you realize.
Take, for example, the task of cleaning electric blankets. The lifecycle of an electric blanket may be extended by carefully cleaning it.
Not only will the electric blanket be cleaner, but it will also be less likely to be damaged when being washed. This saves money, avoids wasting resources (due to the fact that we are extending the lifespan), and allows you to enjoy warm and cheerful winter nights.
This and other such details reflect your "Life attitude." And it may be able to assist you in living a better and happier life.

Savoring quality life with electric blankets, it brings you not only warmness but inner peace. Of course, electric blankets can be energy-efficient and easily cleaned.
Can You Wash an Electric Blanket?
Can you wash an electric blanket in the washer?
Is it safe to wash an electric blanket?
What is the best way to wash something that has electricity and power cables flowing through it?
As an electric blanket owner, you may have had these kinds of questions before. Some may think washing an electric blanket is a dangerous job, but it's actually not that difficult— it's a bit tedious, but it's worth it to have a blanket that's as fresh and clean as it is warm.
Electric blankets, like all bedding, require cleaning from time to time. Unlike traditional electric blankets, modern electric blankets may be washed by hand or in a washing machine.
You don't have to worry about ruining your electric blankets since they've evolved to the point where they can even be machine washed.
However, there is a safe and correct manner to wash an electric blanket that must be followed in order to prevent the device from breaking. Feel free to use this blog along with a product instruction manual to learn how to wash an electric blanket.
Check Your Electric Blanket Before Use
Technology may have progressed to the point that electric linen wire can be immersed in water. However, there are a few things to consider before plunging your electric blanket into water.
Before washing an electric blanket, make sure it's in good condition. This includes inspecting blankets, controllers, and any other components to ensure they are in working order.
According to the survey, electric blankets that have been in use for ten years or more are responsible for 99 per cent of occurrences of electric blanket damage or injury.
Some of the internal/external materials in electric blankets that have been used or kept for many years may be ageing. Since it was created many years ago, it may also have certain technological restrictions and other concerns. If your electric blanket is more than ten years old, you should replace it as soon as feasible.
A polite reminder that, because electric blankets are considered consumable products, we do not recommend using a used product if you do not know how it was previously used. After all, you sleep with these electric blankets, so it's critical that they're safe.
If you're searching for a new and better electric blanket, Wellcare's 4DDWF electric blankets are a great option. They're warm, breathable and comfy, plus they have our unique BBC design to help you sleep better!
Tips on Washing an Electric Blanket
Depending on the type of blanket and the year it was created, the cleaning technique may be different. Check the blanket's manufacturer's tags as well as any other information that came with it (like that instruction manual you neatly put away, right?).
If washing instructions are provided, you should follow them, but if you need more information, we're here to assist!
Electric blanket cleaning is straightforward, however the design, structure, and materials utilized by different types of electric blankets vary. Simple washing labels are insufficient to adequately describe them. Details are frequently the most important aspects of a project that are often overlooked.
The answers to our customers' frequently asked questions are most likely the ones you're looking for. As a result, we've compiled a list of frequently asked questions for you:
Question 1

- There are so many holes in the Wellcare electric blanket, can it really be washed?
Yes, and no worries! Wellcare 4D DWF series has undergone strict safety verification and quality control, and we guarantee it is 100% machine washable.
By the way, if you're wondering why your electric blanket doesn't have holes, it's because Wellcare's electric blankets feature an innovative technology that only Wellcare's electric blankets have. Here's where you can discover more about our cutting-edge 4D DWF technology.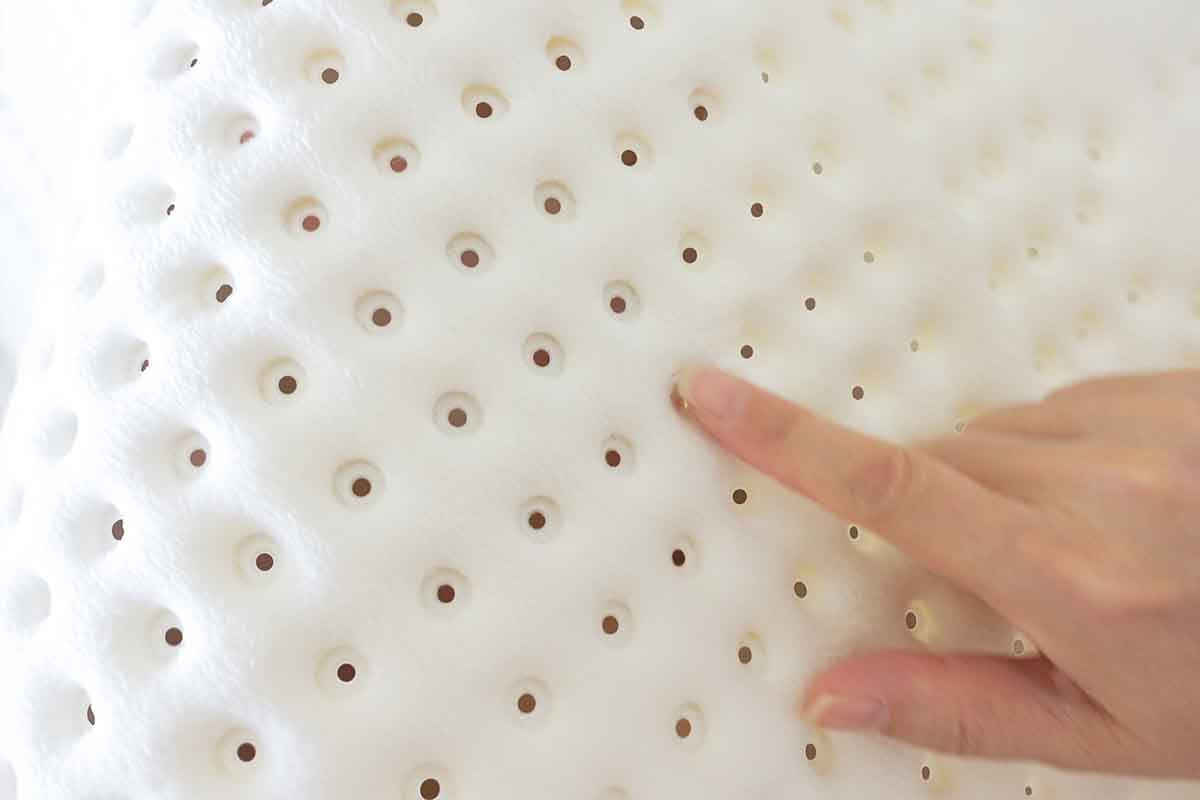 Wellcare 4D DWF products are washable. Even though the surface is full of holes, it can be placed into a washer and not cause damage. This makes the cleaning work easier and more convenient.
Tip: Wash the electric blanket according to the manufacturer's advice
According to the care label on the product, make sure it can be washed with water. Before cleaning, confirm that the appearance is good, keep it cool, and separate the controller from the blanket. Please note that the controller must NOT be washed with the blanket. (Trust me, someone really washes the controller together with the blanket)
Questio

n 2

- What do you do with the power cords when washing your electric blanket?
Before cleaning, just detach the power cord. Your electric blanket comes with a control wire that connects to a wall outlet. Remove this cable from the blanket whenever you wish to clean it. Turn off and disconnect the blanket before removing it. It is never a good idea to immerse the control cord in water.
Tip: Disconnect the power cords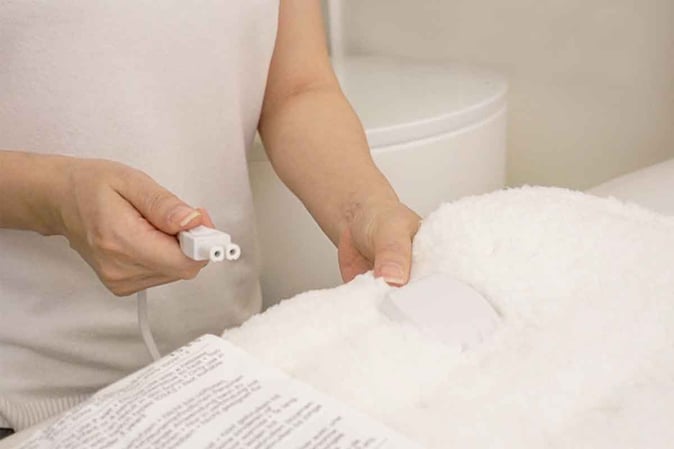 Wellcare 4D DWF is machine washable, however, please make sure the power is turned OFF and the power cable is unplugged. This is an important step so please make sure you do some double checking!
Tip: Hide the connection set in the middle (Shown in image below) while washing
Remember to put the connector set between the blanket as it is easy to be ignored.
The location of every connector set on the blanket varies depending on the brand, please make sure you place it in the middle of electric blanket. This can help prevent friction and collision with the washing machine body while washing.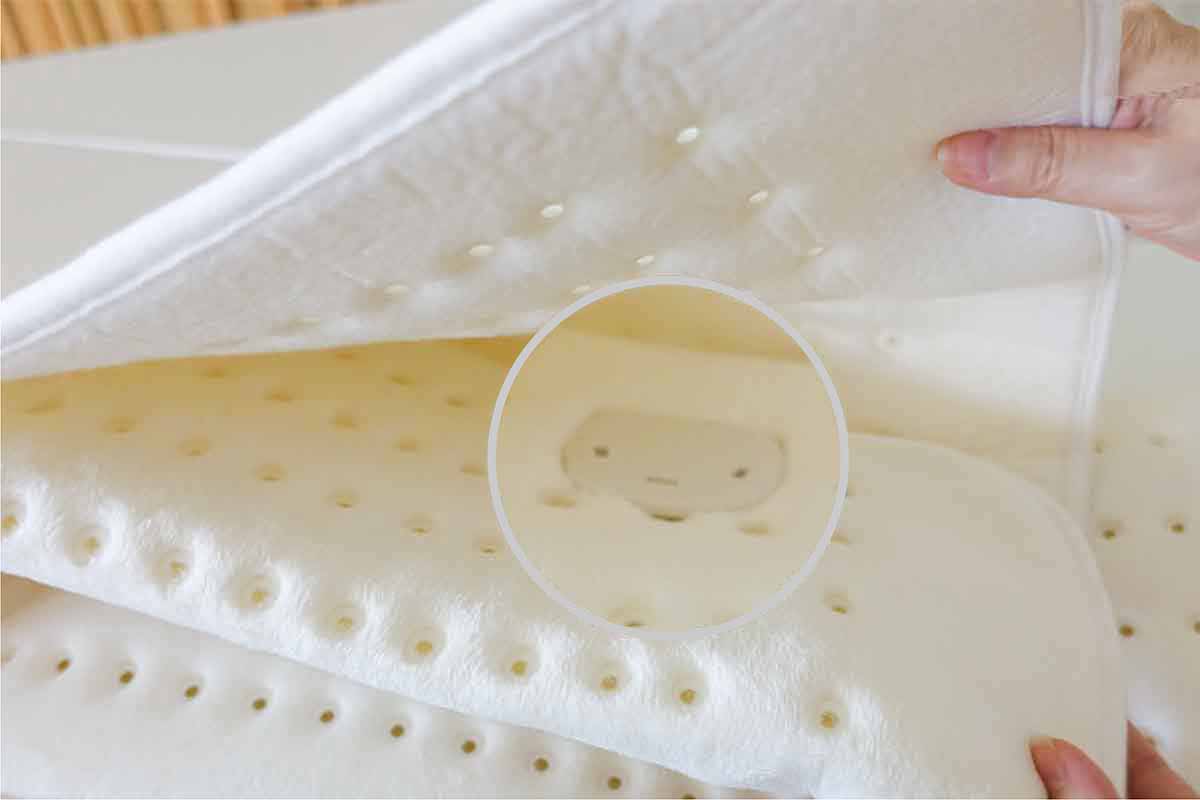 Fold your electric blanket in a way that wraps your "connector set" in the middle. This is a very important step, please do NOT expose your connector set while washing. Secure it safely in the middle.
When washing the electric blanket, the temperature of the water should be 30 degrees. Fold the side with opening holes inside, fold the blanket neatly, and retain the openings inside to wash the Wellcare 4D DWF 2-in-1 electric blanket.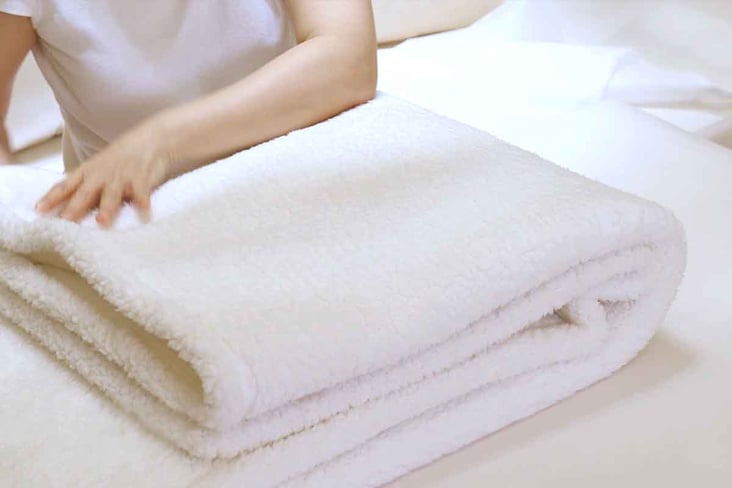 Don't forget to fold the blanket and put it in a washing bag before getting your blanket washed. When cleaning Wellcare's 4D DWF electric blanket, fold the side with visible holes inside. Hide the visible holes inside to prevent it from getting hooked with other clothing.
Fold the blanket nicely and place it in the washing bag with the zipper closed. If there is enough room in the washing tank, a big towel can be used to balance it.
Do not wash with abrasive materials. The clothing and pants have sharp pins or firm buttons that will readily scrape against the blanket and hook holes. Put a little detergent in, but not too much, and wash for longer. Select from a variety of washing options, such as fine strokes or a gradual washing approach. Please remove the blanket as soon as possible after it has been washed.
Question 3

- Can you dry an electric blanket with dryer?
It is suggested not to put an electric blanket in a dryer as it might lead to product damage. To minimize shrinking and distortion of the internal heating wire, you should avoid drying an electric blanket in a dryer.
Electric Blankets are available in a variety of styles and fabric options. If your manufacturer's instructions differ from those on our blog, please follow them. These details can be obtained in the product's instruction manual or on the manufacturer's website.
Wellcare Electric Blanket is made of high-quality materials; for laundry, select "fine stroke or slow mode." As a result, dehydration is not encouraged in order to keep them soft and delicate blanket looking its best. (Some brands can be dehydrated; however, dehydration causes them to become readily distorted and wrinkled).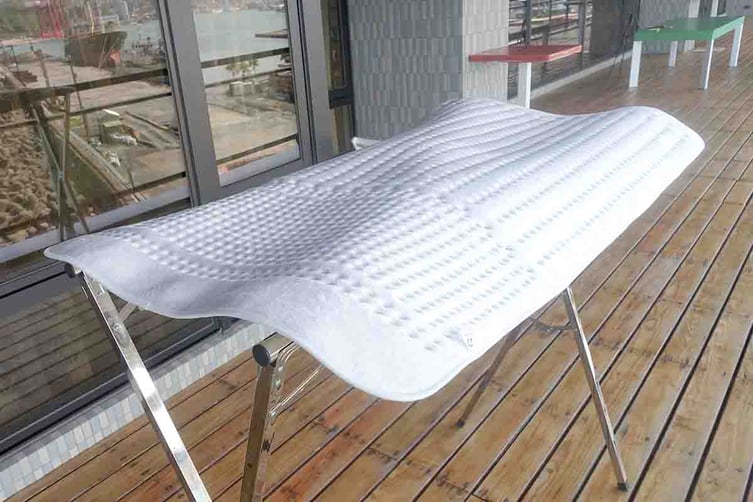 You can flat dry the electric blankets naturally.
Allow the blanket to dry naturally by laying it flat on the drying rack. To absorb extra water, roll up the blanket and a huge dry towel together (do not fold or press by gravity). It can be used again once it has dried fully.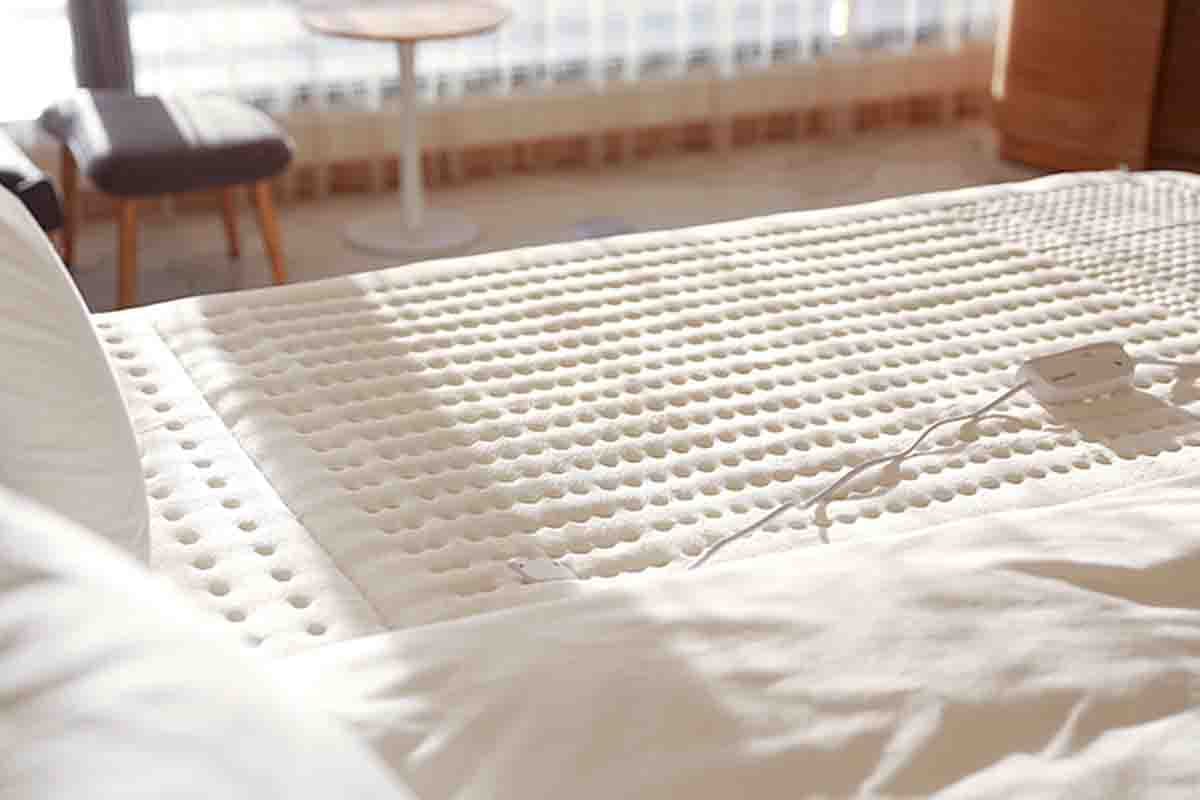 After the electric blanket is dry, you may plug-in the power cable and enjoy a cozy night of sleep with Wellcare's 4D DWF technology.
Question 4

- How do you store and prolong the life of an electric blanket?
When the fall and winter seasons approach, I'd want to use the electric blanket, but you can't remember where the controller is? Or is it because when the blanket is removed, it gets pushed and wrinkled by layers of objects?
A simple storage solution can alleviate the problem of not being able to locate the controller while also extending the life of your electric blanket.
Tip: Prolong the life of an electric blanket with the proper storage methods.
You may put a whole set of electric blankets back into the original box if you haven't used it in a long time. Place it higher in the cabinet, keep it aired, and out of direct sunlight. To avoid significant strain on the electric blanket, the top of the box should not be pressed or squeezed. Children should be kept out of reach.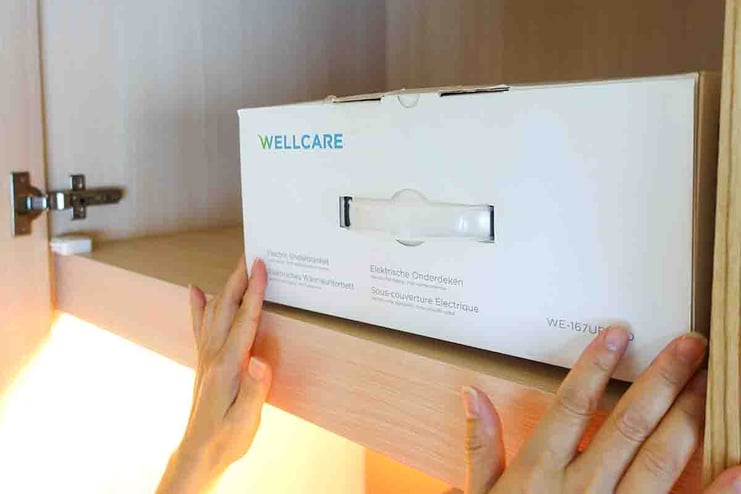 Keep all parts of the product in a Wellcare box, storing them in a high-placed cabinet to prevent sunlight and from kid reaching it. This way, you won't have to worry about losing any of the important parts.
Question 5

- How do you prevent damage and extend the service life of your electric blanket?
Electric Blanket uses partial cleaning instead of full blanket washing. The method for cleaning your electric blanket will vary based on the type of product you purchase. For example, if you can remove the blanket's cable and any electric components, one can probably throw it in the washing machine with the rest of the clothing.
Check the tag or directions to see if you can safely wash your electric blanket in the washing machine. The label should provide instructions for hand washing, drying the blanket, and whether machine cleaning is safe. If your blanket can be washed, make sure you follow the manufacturer's directions.
Tip: Use partial cleaning instead of full blanket washing
Because the electric blanket contains electric heating elements, it does not need to be washed regularly. If the dirt on the blanket's surface is moist, use a soft cloth saturated with a little mild detergent to wipe it back and forth to remove the dirt.
To dry the area where the detergent was used, use a clean soft cloth. Partially cleaning reduces needless washing times, saves water and protects the environment, and efficiently extends the life of the product.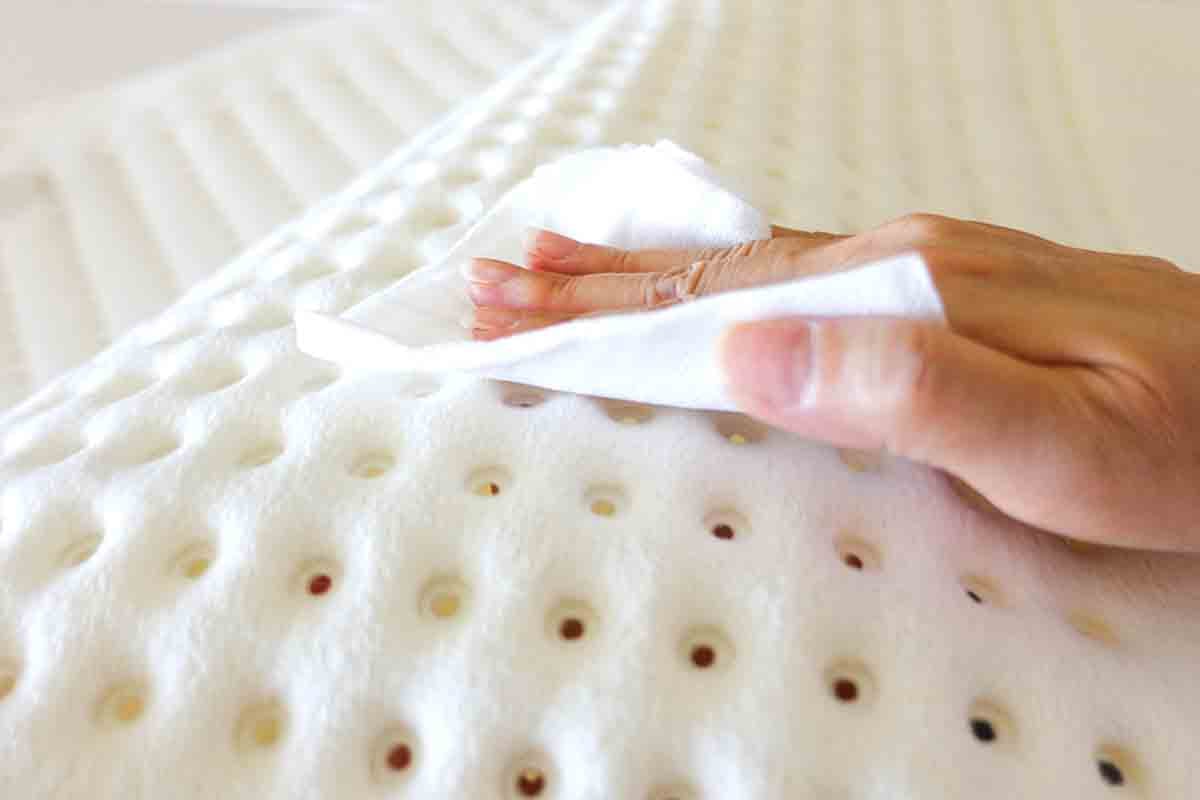 Wellcare's 4D DWF electric blankets don't need to be washed frequently. Simply wipe the surface with a soft cloth and mild detergent, you can quickly remove the stain.
Question 6

- Can you turn on the heating to dry a wet electric blanket?
Even if the electric blanket is clearly marked to be washable, you cannot heat the wet blanket.
Tip: Avoid heating to dry your wet electric blanket
Prevent water from entering through the insulating layer and damaging internal heating wires or other elements, posing a bigger risk. Safety is always the most important priority, even if that isn't always the case. If you are going to turn on the electric blanket's power to speed up the drying process, please stop immediately.
Keep your electric blanket totally dry before using it. Use it wisely and carefully, according to the manufacturer's instructions, to get the most out of the device and sleep more soundly.
Question 7

- Can you hand wash an electric blanket?
If you're concerned about the wiring in your electric blanket or the instructions say not to wash it in the machine, hand washing the fabric is the best alternative. Although hand washing clothes and bedding takes longer, you have greater control over the process and where the water travels.
If you don't have access to a washer and dryer, don't worry; you can still hand wash an electric blanket by following the procedures below.
Tip: How to hand wash an electric blanket
Remove the electrical wiring first. Make sure the wire and wiring for your electric blanket are disconnected from the power supply before you do anything else.


After that, fill the tub with water. Fill a tub with just enough lukewarm water to allow the cloth to move around while being washed once you've double-checked everything. The amount of water you'll need is determined by the size of your blanket and how much moisture the cloth will absorb while soaking.


Pour in the detergent and let it sit for a while. Swish the blanket about in the warm to cold water with some mild washing detergent until the soapy water foams. Allow 15 minutes for the blanket to soak in the detergent and water. Pull your blanket out of the water when you're ready and rinse it with your shower if possible. Any surplus detergent will be removed with this rinse.



Finally, allow to air dry. Squeeze the blanket for a minute before hanging it to dry safely. You might be able to hang the blanket outside or use interior equipment, such as a rack, to hang it over the tub. Remember that gently compressing your blanket to remove extra water can help. You should not, however, wring your blanket out.
Other tips:
Use just mild detergent instead of bleach or other cleaning solutions.


Your electric blanket should not be ironed.


Electric blankets and heating pads should not be dry cleaned since the chemicals used
might harm the wires.


On your electric blanket, avoid using mothball spray or other sprays.


Never submerge the controller of the blanket in water.
Conclusion
Naturally, the concept of cleaning something electrical might be frightening for some people, but now that you know how to do it, you can do so with confidence. There's no reason to sleep on filthy bedding, so follow our instructions and your blanket will be as good as new in no time.
Why you need an electric blanket from Wellcare
Getting a breathable electric blanket with visible holes might be more costly than traditional ones. However, it is an investment that will benefit you both psychologically and physically! When you feel the flurry fleece fabric and warmth of a cozy blanket, your mind naturally relaxes, transporting you back to happy childhood days.
When warmth from a heat source permeates into your skin and subsequently into your muscles, your body relaxes even more physically. If you have chronic pain or wake up each morning with a fresh set of aches and pains, an electric blanket may be able to help relax some of the muscle tension and make you more comfortable.
In addition, all of Wellcare's heating products (including our electric underblankets) are equipped with the 4D Dynamic Warmth Flow (4D DWF) system, an innovation in mobile heating technology.
The 4D DWF brings unparalleled comfort in the world of electric blankets. Mimicking the human body's breathing system, it creates uniform heat circulation so that the entire surface of the product is evenly heated.
Are you looking to experience 4D dynamic warmth flow and greatest comfort? Wellcare is the product you have sought for, click on the link below to get warm with Wellcare today!